2018 St Thomas International Regatta 
March 23rd - 26th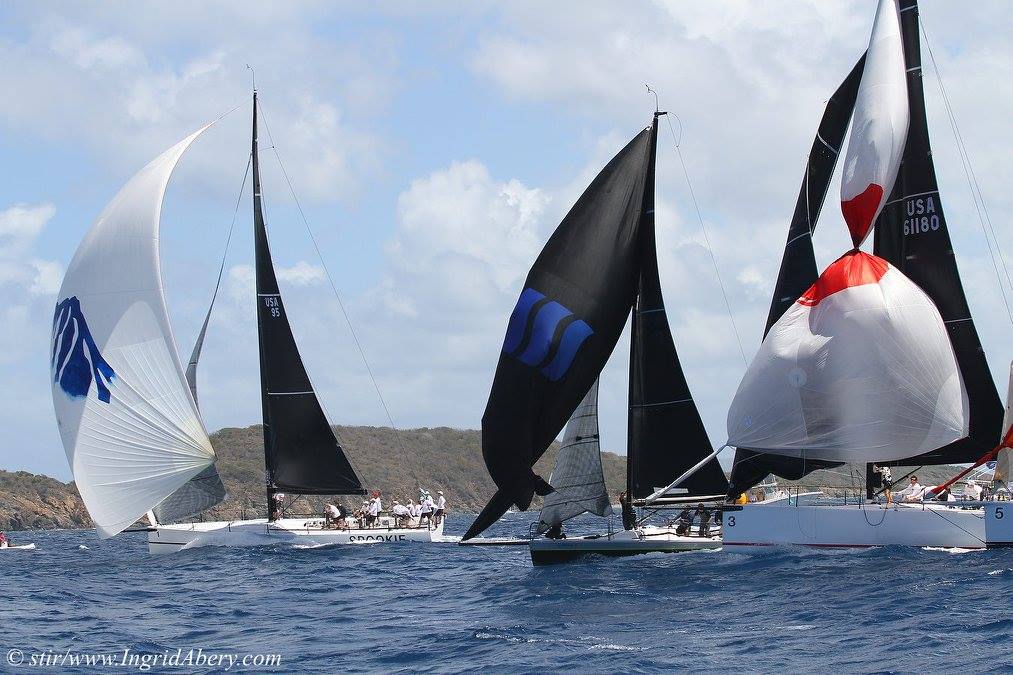 Closest airport: Cyril E. King Airport (STT)
March 23th -  26th
** Option of The Round the Rocks Race March 23rd **
Days of racing  - 3
Race Opening Party - March 23rd 
Final Prize Giving - March 26th 
Get your crew onboard for the 'Crown Jewel of Caribbean Yacht Racing' — the 44th St. Thomas International Regatta (STIR)! Start your spring early by joining us for a long weekend of racing in paradise.
Kick off the Regatta right with the Round the Rocks Race — a circumnavigation of St. John — on Thursday, March 23. Use this as a competitive training day for your crew, since it is a separate race that will not affect our overall regatta score.
The official regatta racing begins Friday, March 24 and runs all weekend long. There will be a quality blend of around the islands and W/L courses. A maximum of 10 races are scheduled for all classes sailing distance courses. Race day guns sound at 1100 for starts right off the St Thomas Yacht Club and nearby finishes get everyone back to shore by 1630.
Conveniently located at the St Thomas Yacht Club, this weekend regatta is easy to reach and attainable for all crew in North America. Bring your family along as well — with starts visible from shore and short race days, this regatta is truly family-friendly.
Apply now to reserve your perfect weekend sailing getaway for your crew, family or business! The STIR is available for full team (private) charters only, plus a professional skipper onboard. Your team will have the opportunity to participate in strategy and tactics for the races as well as enjoy the regatta atmosphere as Ocean Racers crew. Suitable for race teams, friends, families and business groups of up to 8 guests. Branding opportunities available on request.
Crew
Includes Docking / Race Fees
Team
2 double cabins, 2 saloon berths + Crew
Includes Docking / Race Fees